| | |
| --- | --- |
| 23 Total Results | ⇦ PREV Page 3 of 3 |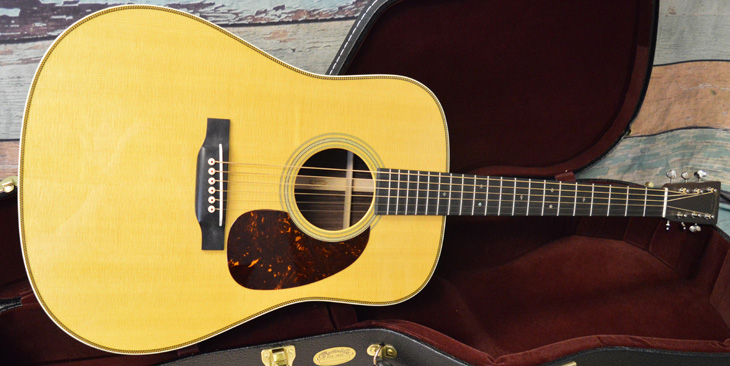 Martin HD-28 V
$
3,699
.00
Preview
PID: 4420
The most popular Vintage Series model, the HD-28V is a modern re-creation of the classic herringbone Dreadnought. Channeling legends like Hank Williams, this guitar carries a distinct prestige that can only come from the Vintage Series collection.
View More Details
---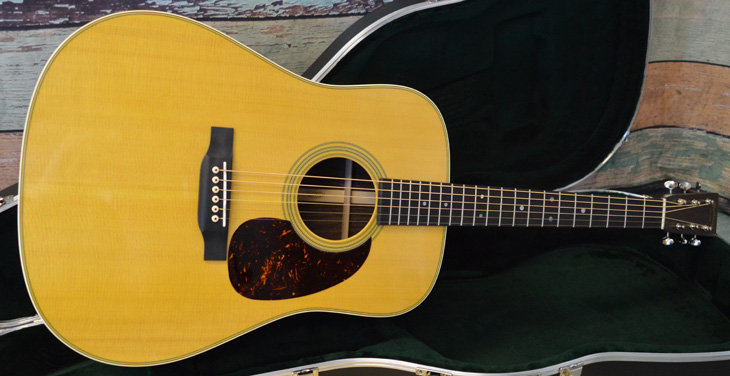 Martin D-28 2017
$
2,699
.00
Preview
PID: 4418
Sometimes innovation is in the details and this is certainly true with Martin's re-imagined D-28. After nearly a century at the helm, and as the quintessential workhorse of music legends like Hank Williams, The Beatles, Johnny Cash, Neil Young, Bob Dylan, and so many more, Martin's legendary D-28 has been lovingly and artfully enhanced. The post WWII D-28 had a slightly different look than its predecessor and became the centerpiece of the folk and folk rock movements at their pinnacle in the 1950s and 1960s. says Chris Martin, Chairman and CEO of Martin Guitar, We have extracted the finest features from the D-28 of both my grandfathers and my fathers respective eras. The all new D-28 blends the rich history of the guitar with Martin's newest and most heralded innovations. The 184 year old guitar maker has combined vintage appointments, including open gear tuners, an aged toner top, antique white accents, and a faux tortoise pickguard with a new neck profile to give D-28 enthusiasts a modern feel and comfortable playing experience. Martin has also added forward-shifted bracing to allow greater vibration of the top. The legend just got better.
View More Details
---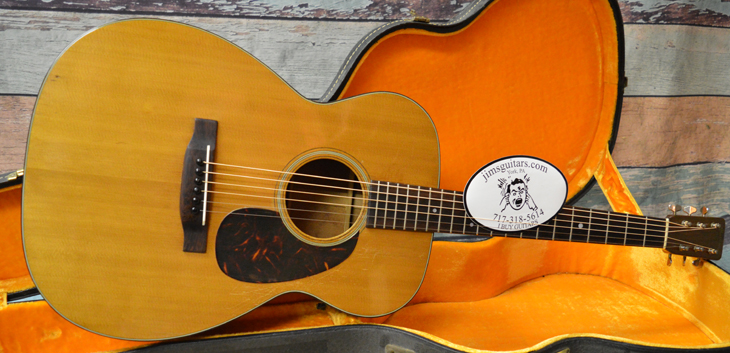 Martin 00-18
$
4,499
.00
Preview
PID: 4355
1964 Martin 00-18, a fine example, this instrument belies it small size with a big, full and rich sound, this instrument is in amazing exceptionally fine condition. exceptionally clean and wonderfully preserved spruce top with mahogany back and sides, a few small nicks and dings with typical potato chip crack starting between the pickguard and the sound hole and a small crack between the neck and the sound hole, otherwise no issues on the top back or sides, great playability with nice low action on a figured Brazilian rosewood fingerboard and bridge, black light reveals no evidence of neck reset or bridge reglue, original open geared Grover tuners and firmly attached tortoise guard and binding with no breaks or repairs, Complete with the original, yellow lined, arch top Martin case.
View More Details
---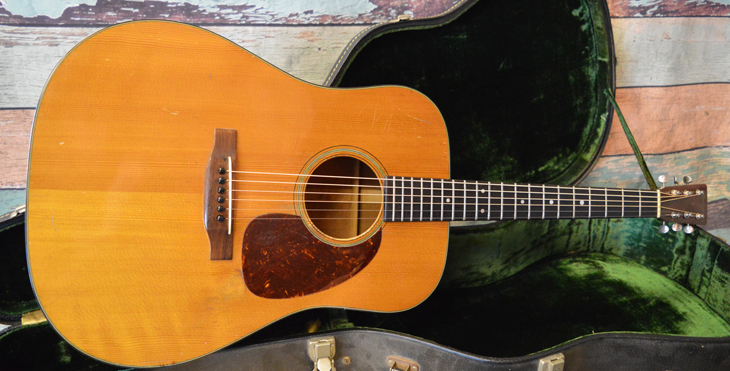 Martin D-18
$
6,250
.00
Preview
PID: 4353
1952 D-18, gorgeous early 50's Martin, that sounds articulate and full with lots of low end warmth, looks as beautiful as it sounds, this guitars gorgeous mahogany back looks unreal with no rash or wear, there is the expected small nicks on the top and sides and two holes were added at the neck heel for a strap clip that has long been removed, overall this guitar is in excellent condition, with no cracks in the top, back or sides, only a quarter sized spot of wood filler added below the pick guard to repair fingernail wear, maintains the original Kluson single line tuners, Brazilian rosewood fingerboard and original pick guard is firmly attached, under black light inspection there is no evidence of a neck set or the original bridge being re-glued, this is one of the cleanest 50's Martins we've seen, one for the collector or player, comes complete with the original green lined archtop Martin case.
View More Details
---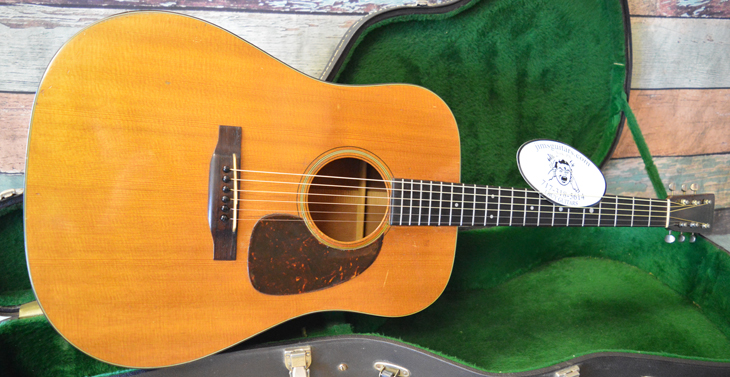 Martin D-18
$
5,995
.00
Preview
PID: 4348
1958 Martin D-18, extremely well kept and in original condition, a gorgeous instrument with no evidence of heavy play wear or abuse, pick guard is firmly glued in place with only light pick scratching, all the binding is in place and the bridge shows no evidence of being reglued or repaired, original Kluson deluxe tuners on a shiny headstock, black light examine reveals some old over spray near pickguard and sound hole and treble side near the top, there are no top cracks with the exception of normal potato chip crack between the guard and the bridge, all the rest of the finish is original with some wear through the finish and kapo marks on the back of the neck. There is an obvious drop repair with two inch long cracks on the area of the rear lower bout on the sides and back and a small area of over spray, there are two other repaired cracks on the back inch and half and 3 inch long respectively but otherwise way above average condition. Only a small amount of belt buckle worming is present on the back and the normal knee wear on the treble side waist side. Warm and musical tone that is even across the whole range, low action with plenty of saddle and easy playability, make this a shop favorite, complete with original green lined case.
View More Details
---