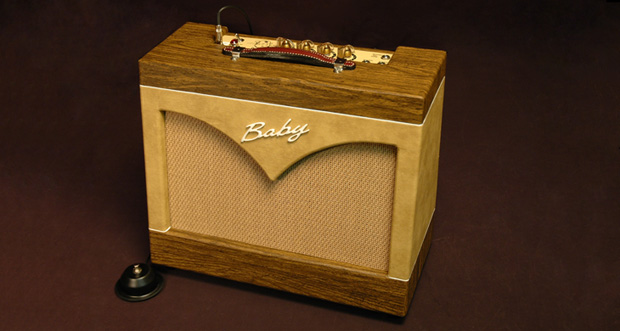 Jims Guitars Screaming Baby
List: $2099
$
995
.00
Save 53%
Preview
PID: 2627
This Hand-wired, all tube, 15 watt combo amp is Made in the USA and is a modern exact replica of the Premier Twin 8 circuit that is favored by many recording artists and harp players. This featherlight and versatile amp features a solid compliment of tubes with an Electro Harmonix 7591AEH power tube and three ECC83S preamp tubes driving the 12 inch Jensen Tornado Neodymium speaker. With fully adjustable reverb and tremolo, footswitchable gain boost, guitar, mic, and accordion inputs, & a 1/4 inch speaker output @ 8 ohms, it accommodates almost any situation from coffee shop performance to studio recordings.
View More Details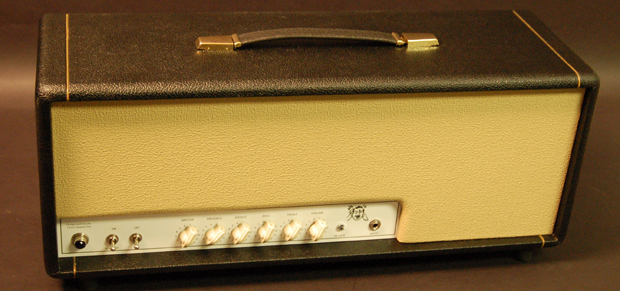 Jims Guitars Screaming Man Off-Set Head
$
2,995
.00
Preview
PID: 2014
This head rules!Fashioned after the classic offset chassis early model Marshall heads.KT66 power tubes resting on an all aluminum chassis.Mecury transformers,3-knob controlable reverb with patented Iso-Verb technology.Channel switching with true bypass,effects loop and looks that kill!
View More Details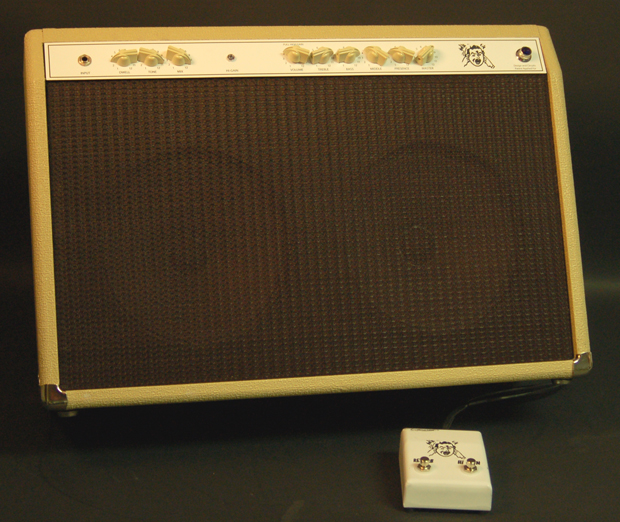 Jims Guitars Jims Guitars Combo
$
2,995
.00
Preview
PID: 1805
New Jims Guitars Screaming Man amplifier combines KT66 tubes and aluminum chassis with several ground breaking features allowing the user from JTM-45 to black face tone and all points in between,Patent applied for Iso-verb reverb technology combined with the first open/closed back design will set the pace for amp design for years to come.Have yours built today .Proudly Made in the good ole USA!
View More Details