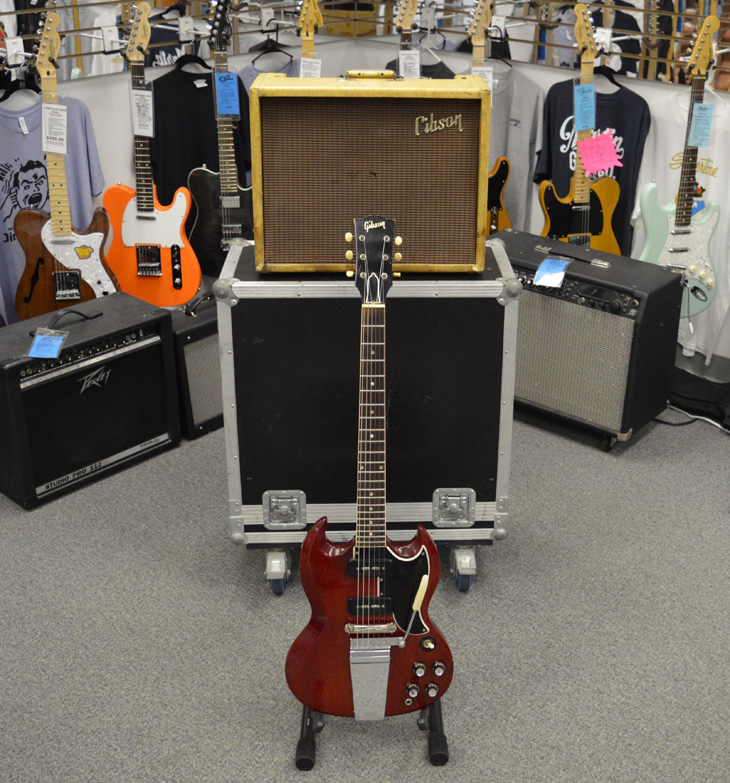 Gibson GA-20T Ranger
$
1,399
.00
Preview
PID: 4403
1959 Gibson GA-20T Ranger in very good condition! Catalog from the period lists the item as follows: Clear, clean tones and solid undistorted response plus a wonderful built-in tremolo! Features sleek slant grille, twill-vinyl covering. Maximum high gain distortion-free tone. 12" P12R speaker marked 220835! Two channels with separate volume controls and combination bass-treble voicing control, 16 watt output power! The reality is a solid screaming amp that sings when turned up with tons of harmonic resonance; this amp sounds better than a tweed deluxe at half the price! Guitar, road case, and stand are NOT included and are only pictured for perspective. Overall this amp is in operating condition with the original footswitch, the exterior shows some wear with a small tear in the grill cloth, a replaced back panel, and some wattering; amazing tone! This item is in used condition and may have mild wear, dings, dents, patina, or scratches commensurate with its age and use. To maintain our low prices and fast service, all items are sold as is with no warranty intended or implied and no returns; all sales are final. If you have any questions, please contact us York Music Shop: 717-793-3458, prior to placing your order. Vintage amps with glass tubes are delicate items and may encounter problems during the shipping process. It is recommended that all vintage amps are sent express with insurance. We recommend all vintage amps that are shipped be taken to a competent tech for
View More Details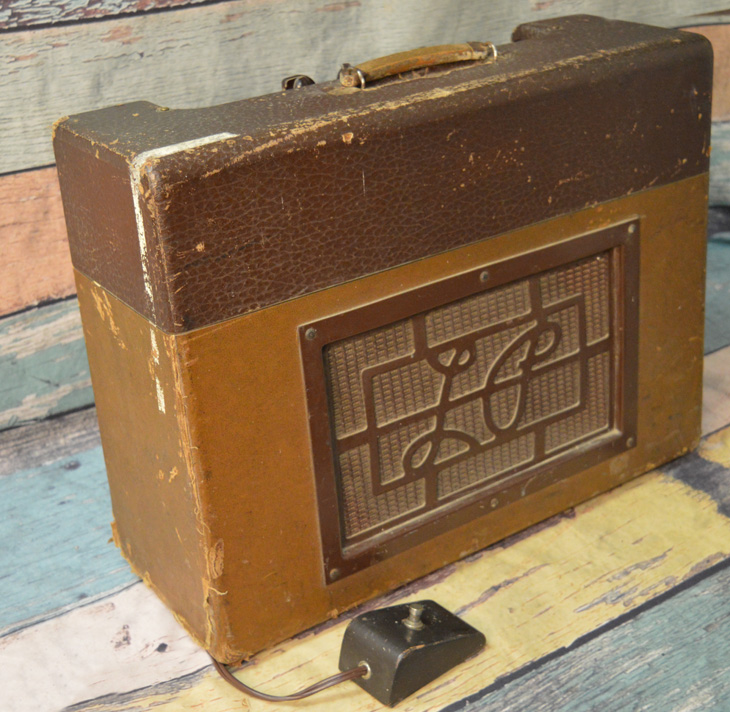 Gibson 1955 Gibson Les Paul GA-40
$
1,499
.00
Preview
PID: 4402
This is one great sounding amp, perfect for the studio or a small gig.nice snag free grill, Has had some basic servicing but overall original inside all the transformers are original, still has the powerful Jenson Alnico 12' P-12Q and the Mahogany foot switch. it was born with fancy wood shop replacement handle but otherwise solid. Killer tone for not much money.
View More Details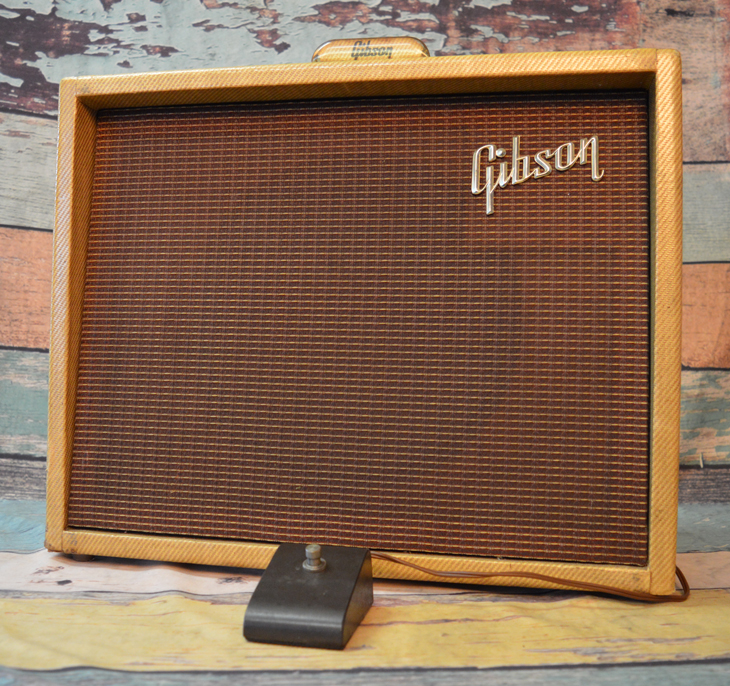 Gibson GA-20T Ranger
$
2,250
.00
Preview
PID: 4322
This 1959 Gibson GA-20T Ranger is in exceptionally fine condition. Truly museum quality, this amplifier functions as designed, is all original, and comes complete with mahogany tremolo footswitch, original instruction manual and wiring schematic, serial number is 37098 and the speaker code is 220913. This one is for the serious collector or anyone that appreciates the fine tone of these 1959 series amplifiers!
View More Details