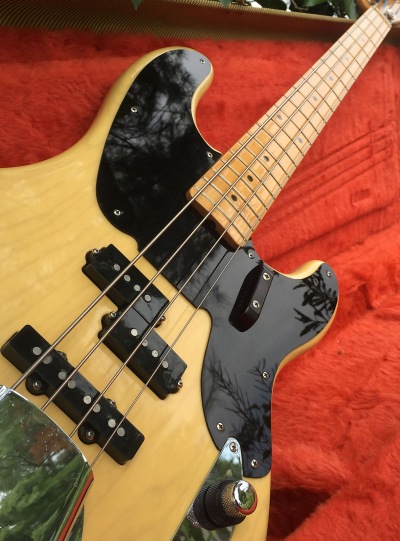 1992 Danny Gatton Personal P Bass
$7200.00

1992 P/J Bass built by the Fender Custom Shop specifically for Danny Gatton, features a 54-style contour body with split P-bass pickup and jazz bass bridge pickup and stacked pots, according to Danny's handwritten letter this bass has Fender's last '51 P-bass reissue neck which was fitted to this body and no others exist in this configuration from 1992. Cosmetically, this bass is in superb condition! There is minimal to no play wear on the neck of the bass and the body of this thing is absolutely stunning! Essentially no buckle rash, and there are close to no scratches on the body of this beaut. There are no dings are chips anywhere on the body and this bass plays like an absolute champ. A truly fine investment grade instrument that is very historically significant.
Review This Product
Did you purchase this product? Simply fill out the form below with required fields [*], verification code and send. Your review will be posted when approved by site administrator. Review characters posted will be limited to .