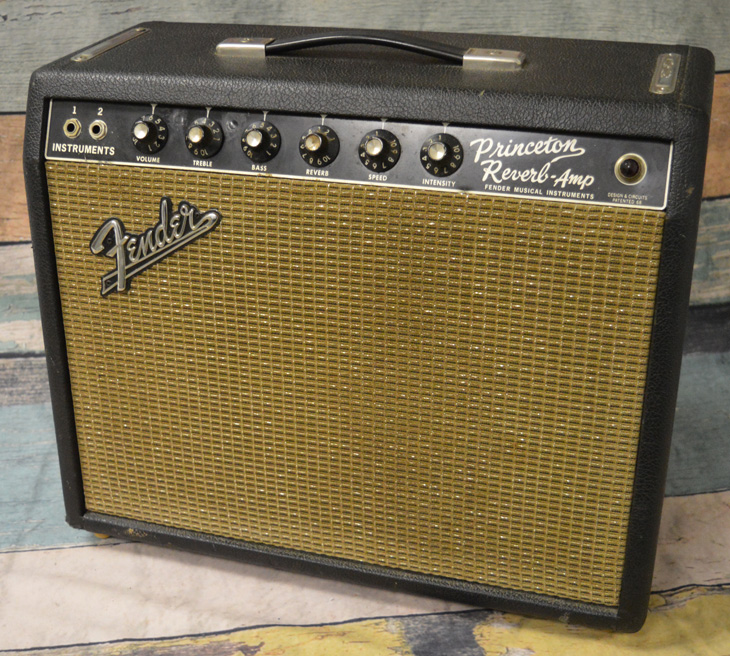 1965 Fender Princeton Reverb
Fender
$2495

1965 Fender Princeton Reverb. This is one incredible sounding small amp, huge amounts of of Chime and Grit! Perfect for recording, or Tuesday night music club. Period correct speaker Dates to the 43rd week of 1966. gain mod removed and professionally serviced by world famous Alessandro's high-end amp's!
Review This Product
Did you purchase this product? Simply fill out the form below with required fields [*], verification code and send. Your review will be posted when approved by site administrator. Review characters posted will be limited to .