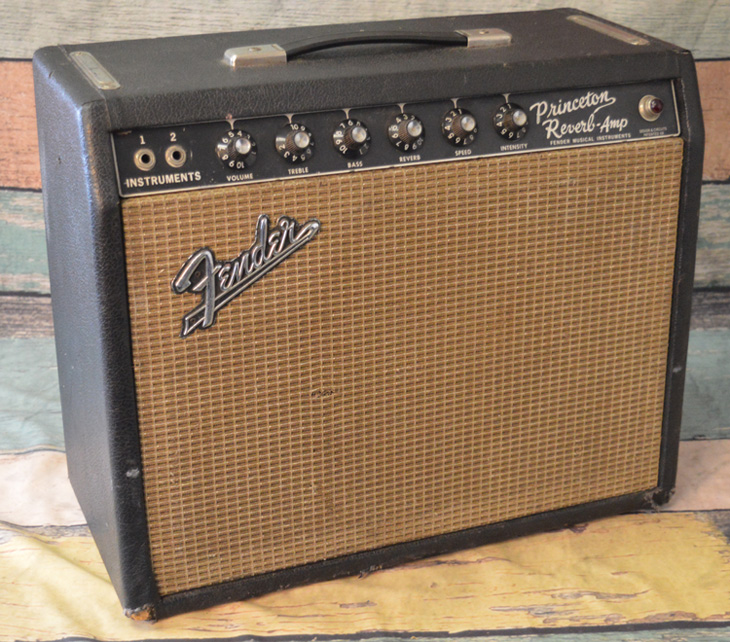 1967 Fender Princeton Reverb
$2499

1967 Fender Princeton Reverb, Solid Amp!! Just serviced and JBL installed! in Excellent condition! Cosmetically I would put this at 7/10 few open corners on the Tolex. The all original transformers date this amp to 1967. upgraded with a grounded 3 prong power cable. The original speaker has been upgraded with a JBL MI-10 which gives this Princeton Reverb an incredibly clear vibrant sound!
Review This Product
Did you purchase this product? Simply fill out the form below with required fields [*], verification code and send. Your review will be posted when approved by site administrator. Review characters posted will be limited to .